Packaging design that's unique to your brand sets yourself apart from the competition and positions yourself as a leader in the markets you serve. It's a way to sell your product before consumers even interact with it. In addition to eye-catching design work, packaging can serve as a unique and functional delivery method for reaching your target audience.
Our team considers all aspects of design as we create the best representation of your brand possible. Packaging options are endless, so we work with you to decide on the most effective form to reach your target audience. From retail product packaging and corporate packets to custom invitations and welcome boxes, our team strategically brings your vision to life.
Can Design,
Fox City Brewing Company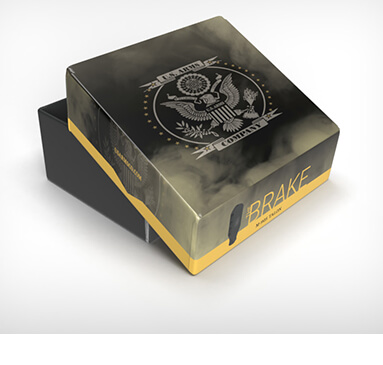 Product Shipping Box,
US Arms Company
Invitation Mailer,
Navicent Health Foundation
New Service Announcement,
Panaprint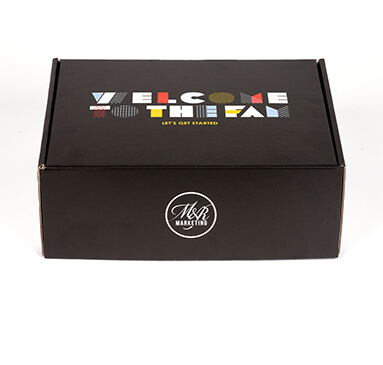 New Client Welcome Box,
M&R Marketing
Muse Design Awards - Silver Winner
Our Packaging Design Process
Discover & Brainstorm: we ensure our team has a comprehensive understanding of your brand identity and then work with you to decide on the best form of packaging for your needs.
Design: our design team researches the most efficient way to design your packaging and then works to bring your vision to life.
Review: after our first round of designs are complete, we will share them with you, accepting feedback and making any revisions necessary.
Finalize: once all revisions are made, we will finalize the design and send it back to you for the last round of approval.
Prototype: our designers will print a draft of the design and create a prototype of what the final product will look like to ensure needed content and design elements are visible.
Package & Print: once approved, we will prepare the design for print by packaging all relevant design files and then send it to be printed.
Packaging Design Case Studies
Invitation Mailer,
Navicent Health Foundation
Navicent Health Foundation celebrated the opening of the Beverly Knight Olson Children's Hospital with a Major Donor Celebration, and it needed a creative way to invite donors for an evening touring the hospital. M&R designed a suite of packaging centered around the theme "Destination of Hope." We created an invitation resembling a boarding pass, a floorplan guide that looked like a passport to lead donors on a tour during the event, and a "suitcase" to mail out the event materials
Services Performed: Branding, Graphic Design, Photography, Videography, Advertising Campaign, Packaging Design
Can Design,
Fox City Brewing Company
Our new business venture had a lofty goal… to be the very first Brewery/Restaurant in Forsyth and Monroe County, GA.
From crafting the brand and message, to the design process and website, and then to the tactical grunt work of getting our socials up and running and ordering our custom merch, M&R handled literally everything.
M&R has earned one of the strongest endorsements I can remember giving.
George Emami,
Co-Founder & Owner
Services Performed: Branding, Graphic Design, Website Design, Packaging Design
Our Commitment to You
You should know something. Our creative, strategic work comes with a commitment that we take very seriously: our entire team is obsessed with the success of your brand and will serve as a non-biased partner for the growth of your company. Here's why that commitment matters.
---
Graphic Design Insights