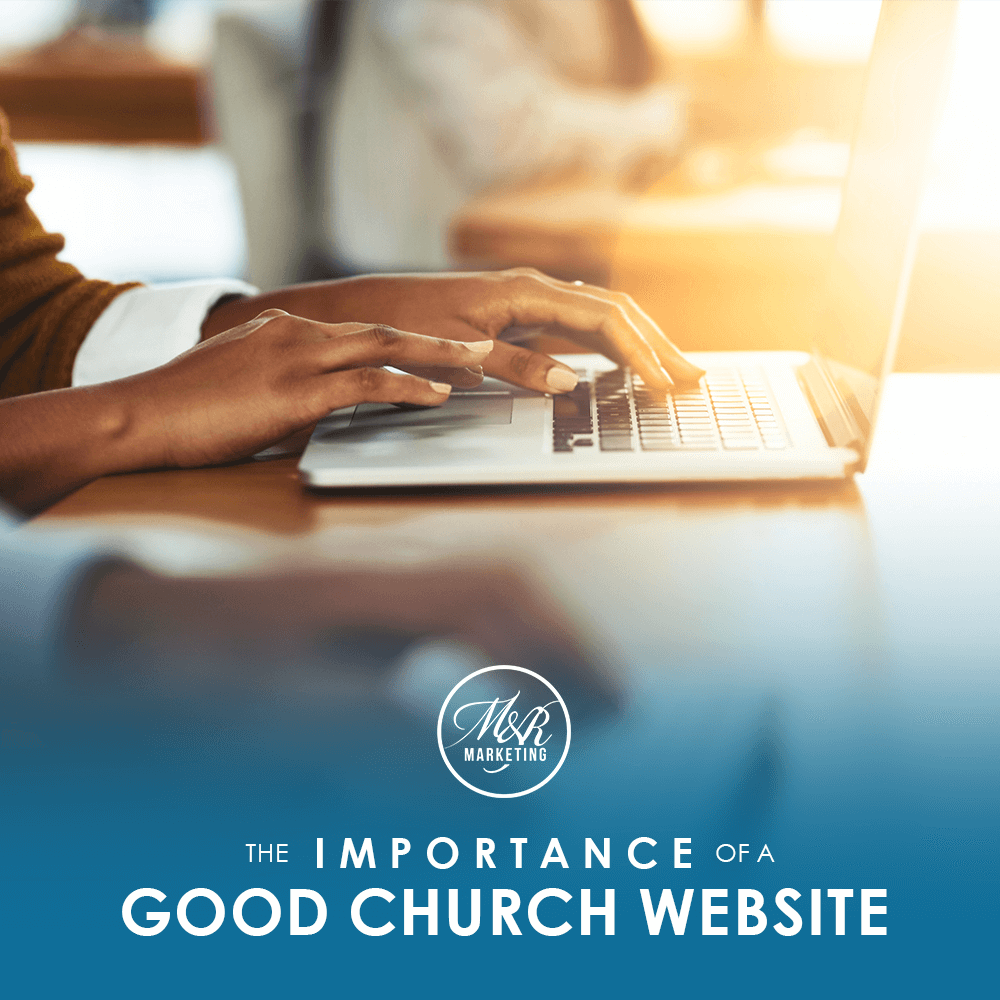 Churches breathe life into the community through worship, sermons, projects, ministries, and helping those in need. With such an important role, it's vital to have a stunning church website design to attract new members and retain current ones who will contribute to your mission! Discover the details:
Church Website Design: Users & Functionality
Your church's website design should be created with potential and current members in mind. Your design should accurately represent your brand, be easy to navigate, and house important information.
For visitors, it's important that your service times, beliefs, and childcare options are easy to find. These are important elements that will weigh their decision on whether to visit your church. If they are unable to find this information, it's likely that they will exit out of your website and research a different church.
For current members, important information such as sermons, events, newsletters, and ministries should be easily accessible. This will help them stay informed of what is happening at the church, how they can get involved, and more. It's proven that when people are more involved in their church, they will stay longer and have a more pleasant experience.
Both potential and current members can use your church's website design in many ways. Depending on your needs, you can put as much information as needed on your website. Examples include:
Beliefs
Calendar
Events
Ministries
Sermons
Ways to get involved
First-time guest information
M&R's Portfolio for Church Website Design
The M&R team has extensive experience creating church websites. These websites are multi-functional and incredibly useful. We have had the opportunity to design and develop websites for multiple churches in Middle Georgia and beyond. Below are a few churches that we were able to serve! Discover how we met their needs:
North Macon Presbyterian Church
M&R designed a new church website that provides a strong first impression for visitors, prospective attendees, and church family. It also provides information on service times, events, ministries, and recent sermons.
First Presbyterian Church
First Presbyterian Church asked M&R if we could totally revamp their website with a new build. We re-evaluated the user experience across the website, especially for new visitors. The new home page has more information specifically for those looking to visit. Additionally, we designed and created the website with mobile in mind. Now, FPC's website boasts a fresh look, new content, and is extremely user-friendly.
Cooperative Baptist Fellowship
Cooperative Baptist Fellowship needed an easy-to-manage backend and a donate feature since they are a non-profit organization. Their old website backend was very difficult to navigate and use. They made frequent updates to their website, as they have a lot of events and service a wide area of Georgia. They are a connector for the Baptist community in Georgia, so we created a jobs section to connect ministers looking for work with churches.
We also designed a feature that allows ministers to upload their resumes so churches can easily connect with ministers. Finally, we created a communication feature that connects ministers to other ministers. The client's website has a donation feature and an easy-to-use backend that they still update very regularly with new events, posts, and ways to connect.
Bibb Mt. Zion Baptist Church
Bibb Mt. Zion's old website was outdated and needed to better serve their community. M&R built a new, sleek church website that boasts a built-in, on-demand feature that allows congregants to watch sermons live in a virtual setting.
Their church website also features upcoming events, a social media feed, an eCommerce store, and allows for online tithing.
How M&R Marketing Group Can Help
If your church website needs a redesign or an entire build, it's important to trust a team who has accomplished this task many times. Our team will dedicate countless hours to your site – researching, creating, and building a site that will attract new members and retain current members. Are you ready to get started? Shoot us an email at HEY@MANDR-GROUP.COM!
NEVER MISS AN ARTICLE – SIGN UP FOR OUR MONTHLY ENEWSLETTER!