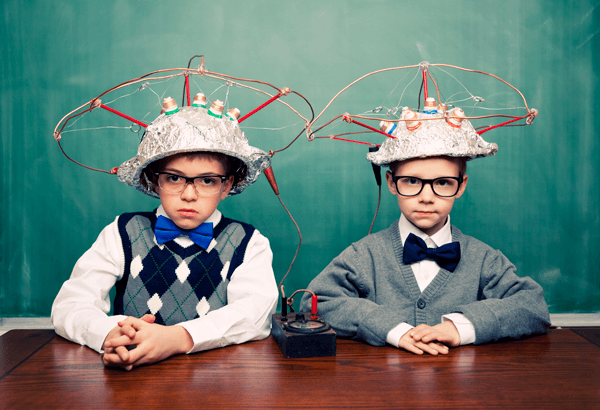 The term buyer persona may be new to you, but there's a good chance you are already putting some of the principles to good use. A buyer persona is a representation of your ideal customer and is created through examining your current clients. The creation of your persona will identify your customer's demographics, buying habits, interactions with your product or service, and much more.
As we walk you through the creation of your company's buyer persona, it's possible you will identify more than one persona. Maybe one group cares about having the latest and greatest product, another cares about getting the best value, while a third persona cares more about their relationship with you than they do about price. That's fine, but we recommend keeping the list small – around one to three.
As we continue our series, Grow from Within, we'll show how establishing a buyer persona for your company will spur business growth and continue to bring in the right clients. Here's a look at each article in our four-part series, which we'll conclude next month:
4 Ways to Self-Evaluate Your Business (read here)
5 Ways Core Values Grow Businesses (read here)
How To Identify Your Ideal Customers … And Find More Just Like Them
Your Business' Best Kept Secret: Consistency (read here)
Why Do Buyer Personas Matter?
The more information you gather about your clients, the better informed you will be. This information will help you serve your clients better and attract more of the right clients. Business growth is obviously your goal, but it's important to grow with the right clients. Having a detailed buyer persona will help you quickly identify the best customers and focus your time on cultivating the right leads.
Buyer persona is also helpful as you expand. As you add new services or products, consider a new market, or determine your overall brand voice or messaging, you should be thinking about your ideal customer and how they'll respond to it. Having a buyer persona will help you make good decisions more quickly.
Understanding who your buyer is also allows you to speak more directly to them. All your communication and advertising should be directed to them through targeted messaging and graphics and your advertising should target the core demographics of your primary buyer.
Buyer personas will also help you:
Better focus your time and attention
Build a stronger list of business leads
Ensure you work with clients who align with your goals and values
---
How do I Identify My Company's Buyer Persona?
If you've been in business for a little while, you can jot down a handful of ideal clients within minutes. If you were to analyze those clients, what would they all have in common? Or would they share anything in common? Establishing a buyer persona helps standardize the process of identifying your top clients and seek more clients who share similar attributes.
So, how do you get started? Well, the first place to start is with your existing list of clients. You'll want to detail as much information as you can, which may require the input of several team members. Here's a few areas of data to consider for a B2B clientele:
Annual revenue
Annual spend with your company
Communication preference
How they found out about you (online, referral, cold lead)
Industry
Main point of contact
Number of employees
Number of interactions they had with your team before becoming a client
Primary decision maker or influencer
Services they use (this is helpful if you offer more than one service)
---
If you're working with a B2C clientele, consider these:
Average transaction total
Busiest time of day
Household income
Most popular items
Purchase for themselves or as a gift
Relational status
Transactional frequency
It's also important to identify intangible details, such as their core values, growth goals, and the attributes they look for in a partner.
Trying to identify the attributes listed above will take time, but it's a valuable exercise. If your collective team is unable to identify these attributes, you can create an online survey for your clients through a free service like Survey Monkey. The simpler the survey, the more likely they are to complete it.
As you begin to study your clients, you may realize that some aren't a good fit. Maybe they don't trust you, don't understand the value of your product, or don't align with your core values. When you begin to realize who your core customer isn't, you can make better decisions in the future about who not to target. And, you may even have to decide whether to continue your relationship with certain customers. Don't feel bad about this – a negative fit takes attention away from your core clients, can frustrate your team, and negatively affect your culture.
---
Writing Out Your Buyer Persona
To begin with, your buyer persona will be identified on a spreadsheet – this is where you'll list their industry, number of employees, and point of contact … or, if you sell B2C, their household income and average transaction total. This data provides everything you need to bring this buyer persona to life, providing a name, buying habits, and personality. It may sound silly, but this is where everything starts to take shape.
Here's a couple examples for you:
You're a CPA and work exclusively within the B2B market; Jenny is your ideal client: Jenny is the founding attorney at McCorbin & Partners. In the last 15 years, she has grown the practice to 12 attorneys and has a support staff of nine. Her annual revenue is $4 million. Jenny is very hands on, despite the growing size of her firm, and prefers the final say on all marketing decisions, even though our main point of contact is with Jeff, her marketing director. Jenny is 42 years old and highly values trust; once you're in, you stay in. She likes to text early in the morning and during lunch. She utilizes most of your services and is an early adopter of new technologies. She is close friends with two of your other clients, and this is how she originally inquired about your services.
You own three coffee shops and sell B2C. Harper is your ideal client: Harper is 24 and lives downtown, two blocks from your coffee shop. He walks to work most days and visits three times per week, always at 7:30am. He's friendly and knows most baristas by name, but he's also in a hurry to get to work. He values a consistent order and your focus on fair trade products. On the weekends, he visits with his friends and has a higher ticket price because he has more time and enjoys a pastry. Once every three weeks, he purchases a pound of whole bean coffee and during Christmas he purchases $10 gift cards for his friends and family. He's in his first job out of college and has an annual salary of $37,000. He is loyal to your coffee shop and often encourages his friends to visit.
You can see how putting a name and narrative to your buyer persona can make it easier for your team to detect the ideal client.
---
Now What? 3 Simple Ways to Start Using Your Buyer Personas to Grow Your Business
Now that your ideal client is starting to take shape, you want to use this newfound data to start growing your business. Here's a few steps to get you moving in the right direction:
Share your buyer persona with your team, especially those who have the most interactions with your clients, such as your sales team and customer service representatives.
Start communicating with your buyer persona more directly – now that you know who they are and what matters most, you can cater your messaging to them (if it aligns with your core values)
Research where your ideal client spends their media time and start advertising there – which social media channels do they use, what magazines or websites do they visit, which radio stations do they listen to?
And finally, here's a word of caution: if you have an established list of core values and are practicing them as a company, don't let the identification of a buyer persona change who you are as a company. If your core values and your buyer persona don't align, it may be because you've had the clients longer than you've practiced your core values.
If you notice a discrepancy between the two, do some additional digging into how consistently your values are being utilized by your team. This can be another tricky exercise but will be invaluable as you continue to focus on growing from within.