Business Growth Resources
10 Steps To Launch & Promote A Great, Lead Generating Website
Are you considering a new business website but aren't sure how to start the process?
Do you realize something's missing from your website's appearance and functionality, but can't pinpoint it?
Do you want your website to serve as another sales person and generate leads for your business?
Are you concerned your current website doesn't make a great first impression?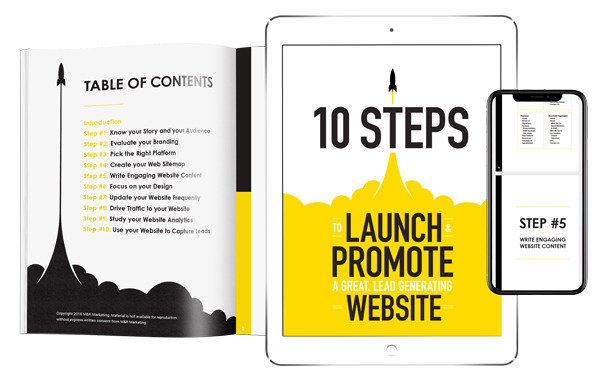 In This Free eBook, You'll Learn How To
Tell your business story in a captivating way
Evaluate your logo, colors, and mission statement
Choose the best website platform
Create the right pages for your website
Drive traffic to your website and generate leads